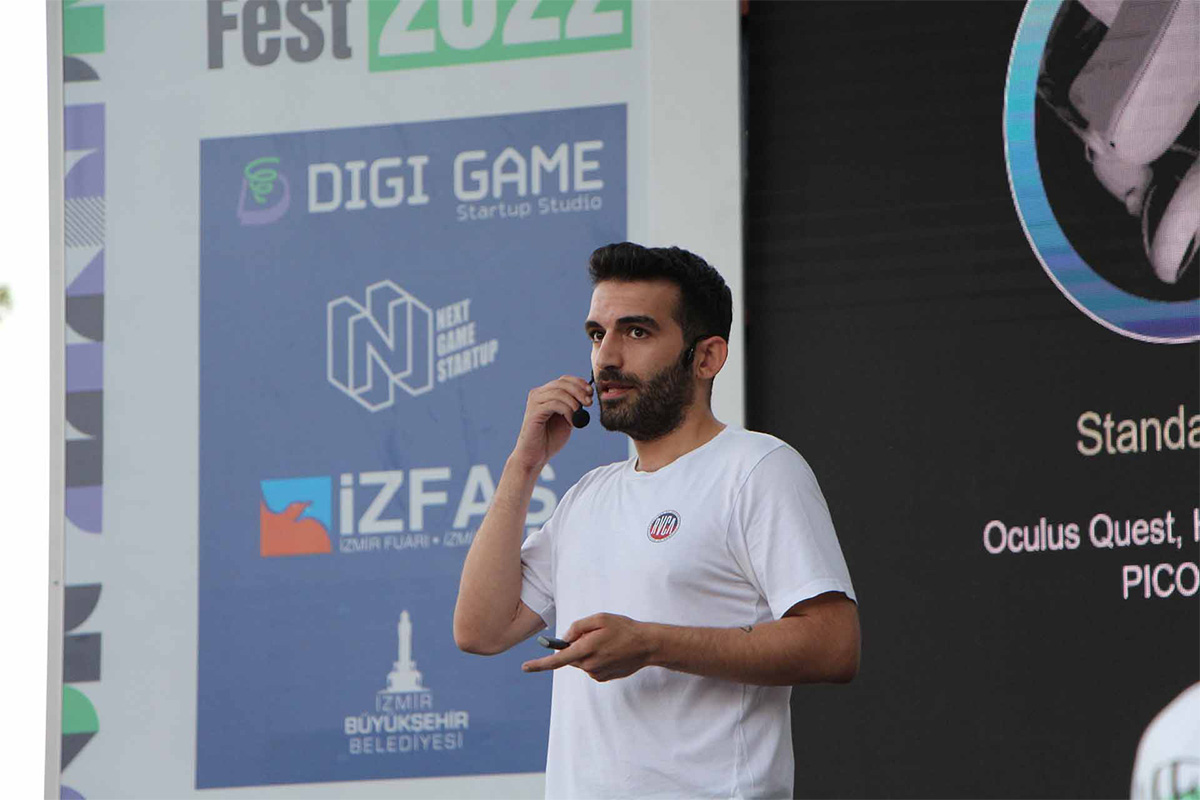 The event was organized by Digi Game Startup Studio to offer opportunities to game entrepreneurs who want to present their game ideas and have the chance to develop their games and publish on both mobile and PC by investing in them. Since 2020, 500+ teams have participated in the event.
Burak Eran (Co-Founder) attended the event to give a speech on "VR and Gaming" and talked about the importance of game design, ergonomics and immersion for VR games and simulations.
Special thanks to İzmir Büyükşehir Belediye for the great event!
---