---
STEP 1
DEFINING
PROJECT
We determine your needs, define project goals, analysis the requirement and make a project schedule with providing custom innovative suggestions.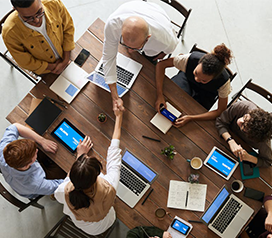 ---
STEP 2
PLANNING & DESIGN
We create requirement documents, blueprints for scenes and detailed app development documents.
STEP 3
DEVELOPMENT
We use specialized software development kits and programs to create the app's functionality and user interface. We periodically check that everything is in order with playable demos.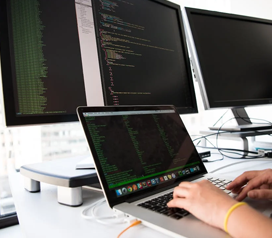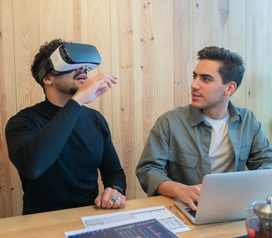 ---
STEP 4
UPDATES & ENHANCEMENTS
After the app is released, the development team will typically continue to make updates and enhancements based on user feedback, bug reports, and new VR technology advancements.
---
ARE YOU READY?
We want to hear from you!
---
Our team is dedicated to providing exceptional customer service and helping you find the perfect solution to meet your needs. Whether you have a question about our products or services, or need help about finding solution, we're here to assist you every step of the way. Don't hesitate to contact us using the information below. We look forward to hearing from you soon!
---